Design and construction of a dual two-lane sub-sea tunnel and reclamation works. Dragages-Bouygues Joint Venture (DBJV) has been devoted to attract and nurture youngsters to join the industry and committed to serve the community. DBJV adopts the sustainable approach to build its works, purchase reusable materials and choose renewable energy.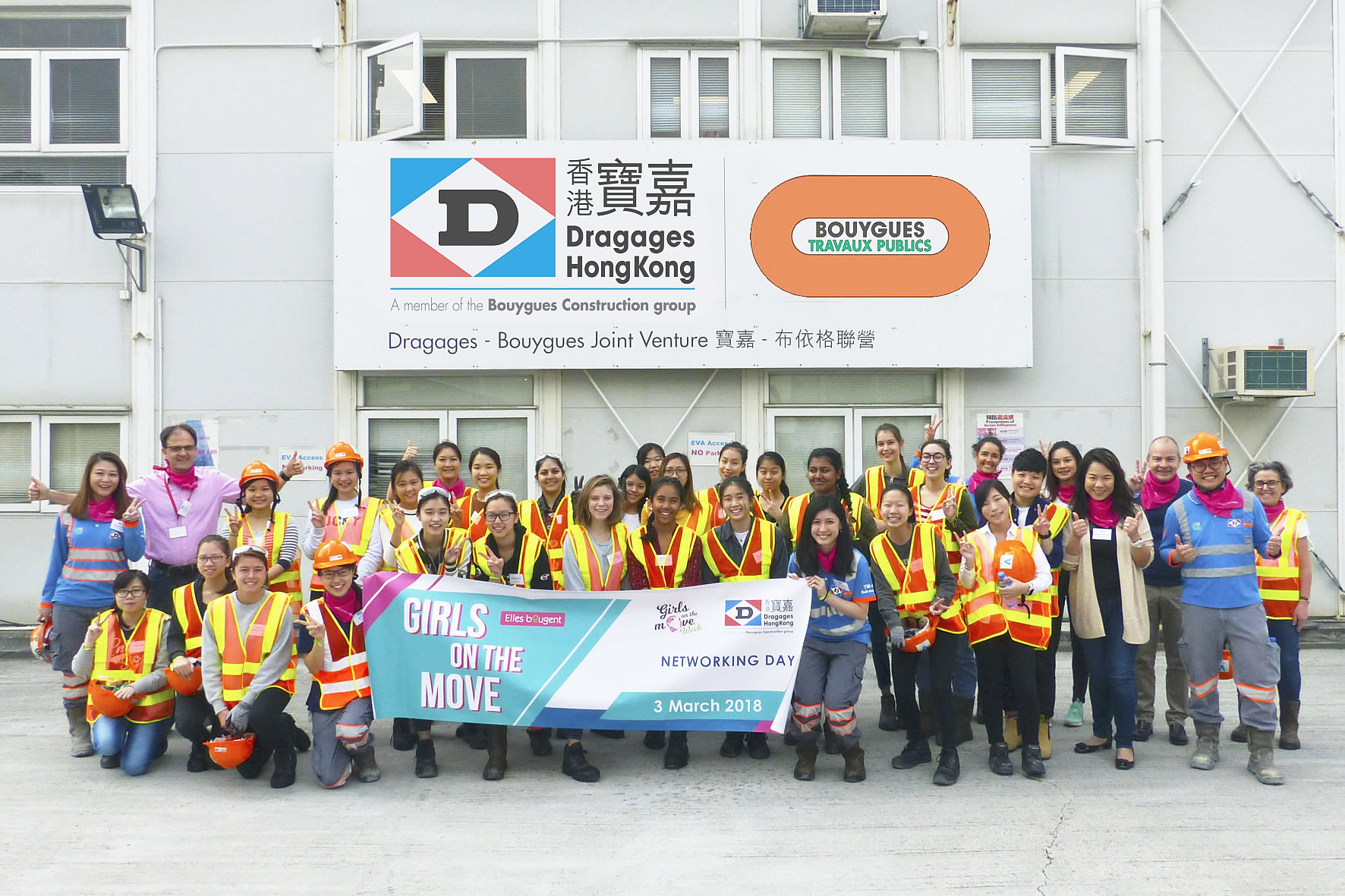 To promote gender diversity in construction industry, a programme of "Girls on the move" was organized. Female students from secondary schools and universities were invited to attend a 1-day programme. The female staff acted as mentors and shared the fun and tough challenges in their careers in this male-dominant industry.
DBJV adopted a world's first 15-cell caterpillarshaped cut and cover section with diaphragm wall instead of conventional straight diaphragm wall cofferdam, thus eliminating the use of strutting, which maximized both cost and operational efficiencies.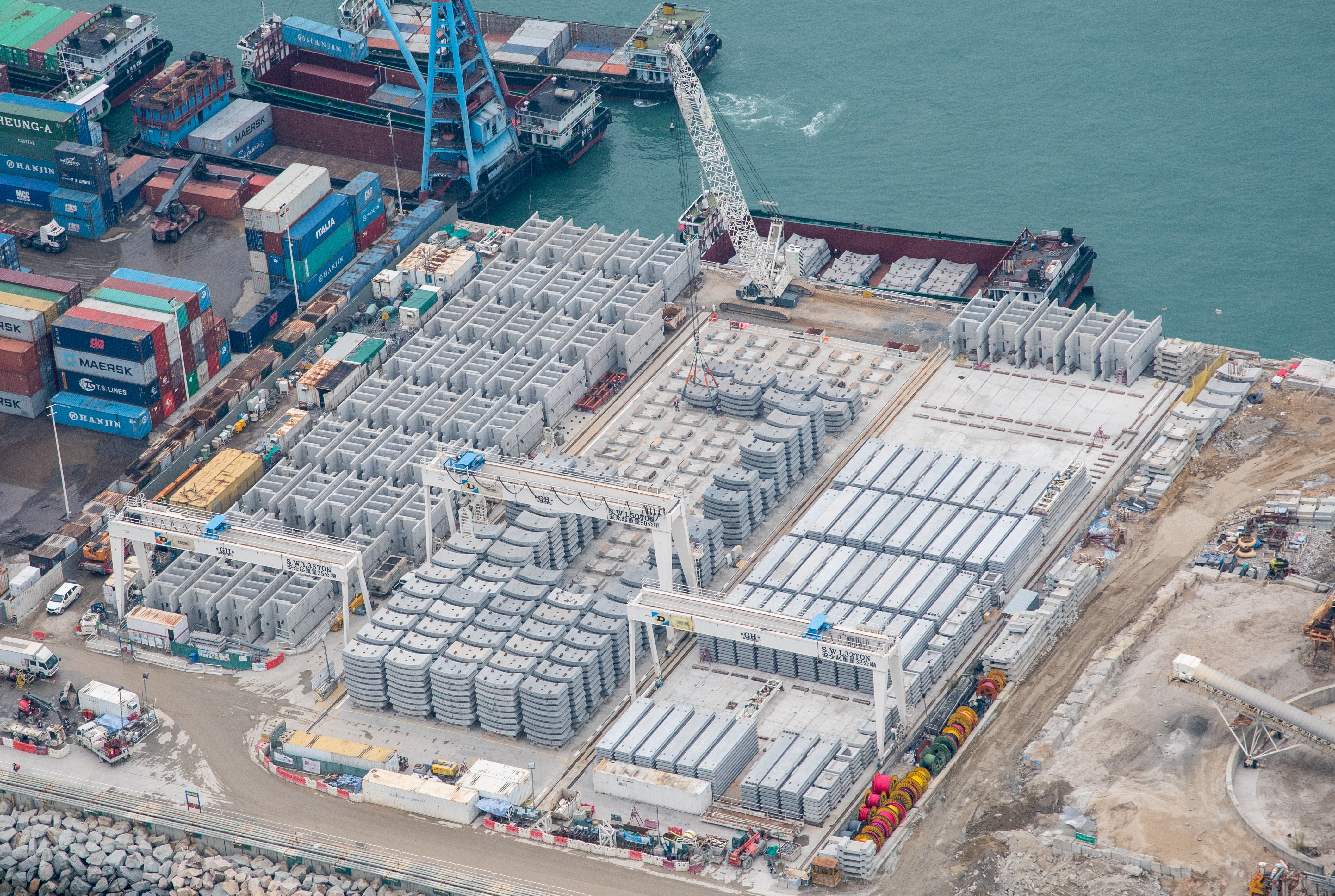 Precast units were adopted for the tunnel linings, beams, columns, slabs, overhead ventilation ducts. The size and shape of the precast are designed to standard, uniform sizes. Reusable structural steel has been adopted to form the moulds. With this approach, usage of timber, rebar and in-situ concrete was significantly minimized.