SCL1122 Admiralty South Overrun Tunnel is one of the major works in Shatin to Central Link (SCL) project. The overrun tunnel constructed by drill-and-blast method and consists of a 100-meter track bifurcation; its width varies progressively from 8m to 17.7m. To achieve such variation sustainably, the project had re-designed the tunnel profile by standardising the horse-shoe geometry to minimize the excavation volume as well as the use of temporary tunnel shutters. The project only deployed a unique side-wall formwork plus a single crown formwork to adapt all the varying profiles.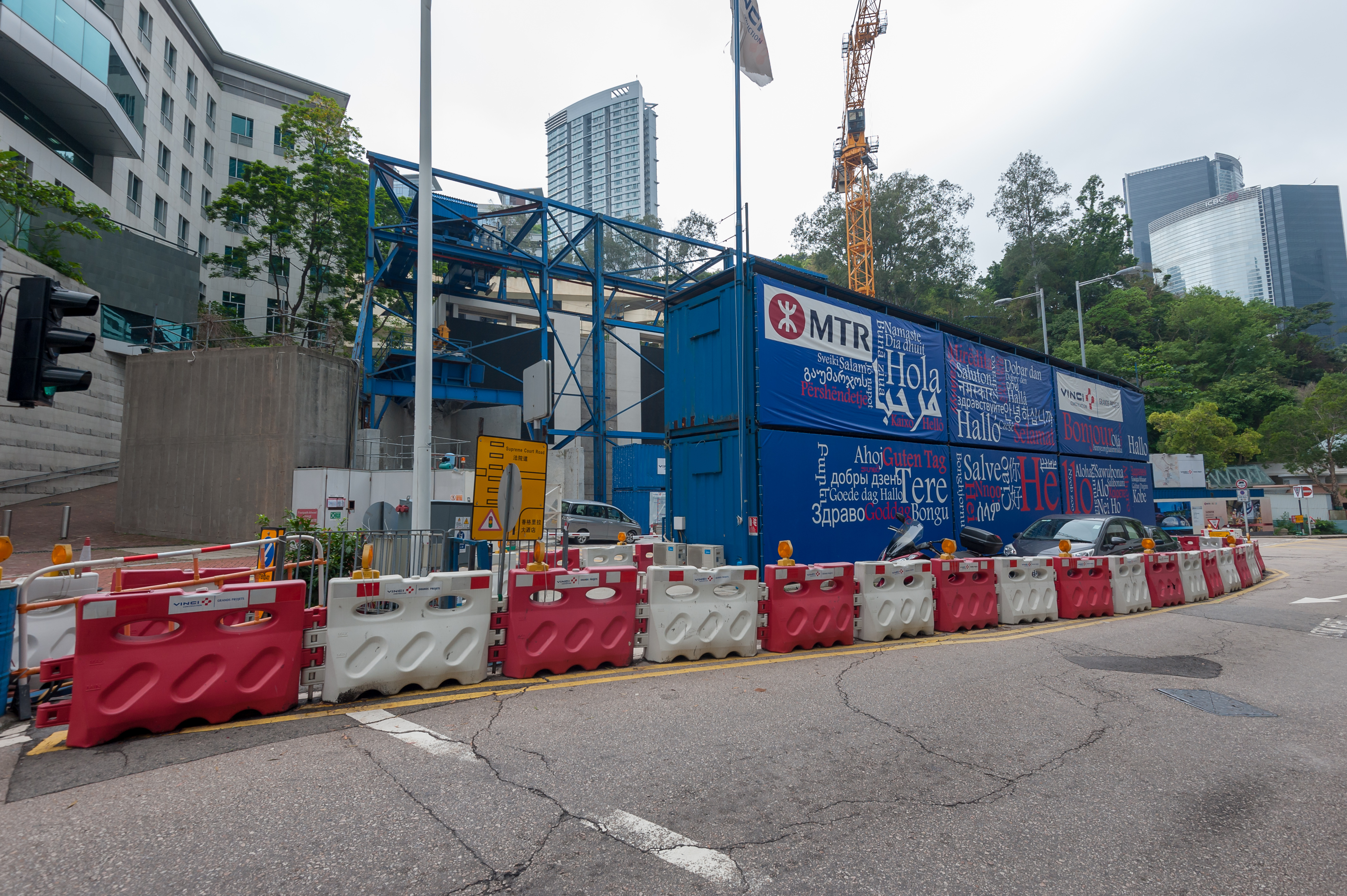 The works site is close to local community. The SCL 1122 project team attaches great importance to close communication and engagement with the local communities and relevant stakeholders, in order to brief them on the works arrangement, keep them informed of the works progress and to listen to their views.
A travelling steel shutter minimized the use of traditional timber formworks and scaffoldings for tunnel lining construction to a large extent and mitigated the safety risks related to heavy lifting operations, plants mobilisation and working at height within the congested tunnel environment.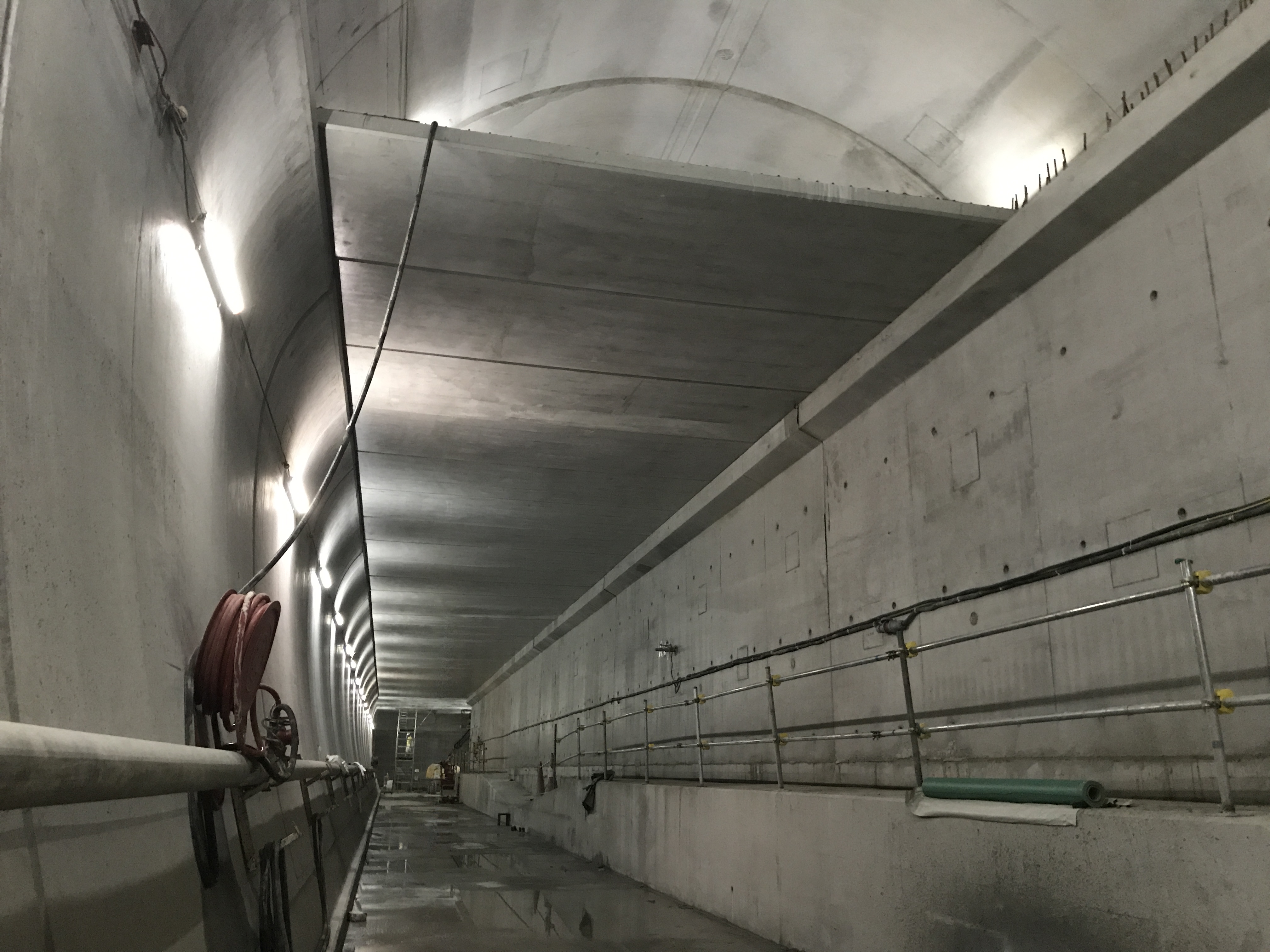 Semi-precast slab construction method avoids blockage of tunnel by any temporary scaffold being erected and minimize the works procedures for overtrack vertilation duct slab construction inside tunnel. This method greatly improved the works productivity as works can be occurred in multiple locations within the single track tunnel.